Introducing Bremerton Wines Racy Rosé
8 August 2017 | Bremerton Wines
Introducing Bremerton Wines Racy Rosé
Welcome to the latest edition of the Bremerton Wines Virtual Cellar Door series. We're the Willson sisters – Rebecca and Lucy – owners and managers of Bremerton Wines. Situated in the beautiful Langhorne Creek, just a 50-minute drive from Adelaide, it's well worth a visit. But if you can't make it, we've put together a virtual cellar door experience for you here.
We're talking about one of our favourites today – Racy Rosé. In the manner of traditional varieties, we've created our Rosé from Cabernet and Shiraz. It's a more serious, drier style of Rosé – so good with food. Colour wise, it's the lovely salmon hue of the pale provincial style of Rosé, reflecting the dry nature. This has a textured savoury profile of fruit, it's made to have a dry palette as mentioned, but with lovely zippy fresh flavours.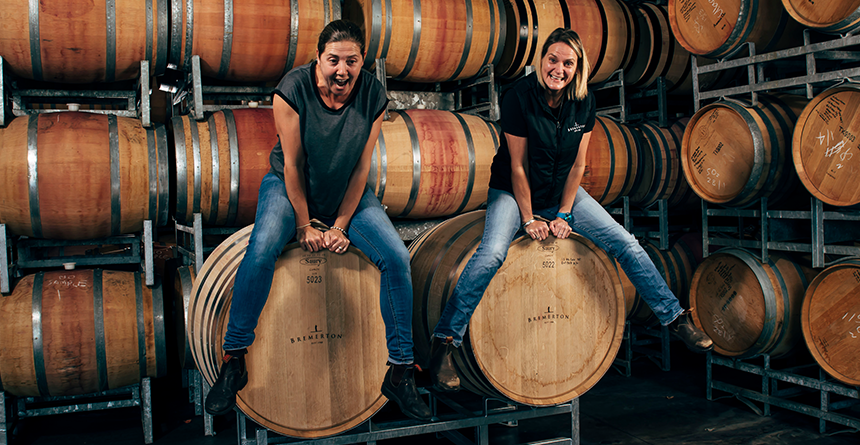 It was named Racy Rosé thanks to our mum, Mignonne, who upon first taste called it 'a racy little number'. It makes a perfect accompaniment to most cuisines – we love it with a Mediterranean platter on a warm day with a group of friends. Perfection.
Thanks for visiting our virtual cellar door, always a pleasure. We do recommend that you jump in the car and pop to Langhorne Creek for a taste first hand. We're only 50 minutes from Adelaide and it's the perfect escape from the city and a scenic South Australian drive to boot.
Hopefully, we'll see you soon!


Comments
Commenting has been turned off.
Recent Posts
12 July 2018

14 May 2018

27 April 2018

13 April 2018

13 March 2018

13 February 2018

12 January 2018

8 December 2017

1 December 2017

17 November 2017
Blog Categories
Blog Archives
Our Writers