Don't Walk in the Vines: How to Stop a Deadly Outbreak in South Australian Wine Regions
13 April 2018 | Vineyard | Bremerton Wines
Don't Walk in the Vines: How to Stop a Deadly Outbreak in South Australian Wine Regions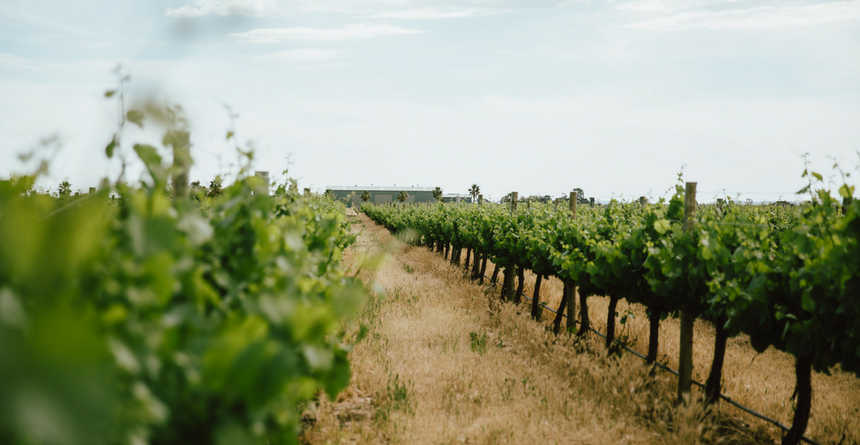 As vineyards get older, their yield becomes smaller, their fruit more concentrated, their flavours richer and more balanced. Despite being relatively new to the game, South Australia is internationally famous for its wine and boasts some of the oldest established vineyards in the world.
How? Well, it has more to do with something that hasn't yet happened in South Australia––Phylloxera (Daktulsphaira vitifoliae), a parasitic insect that infests vineyards, feeding on their roots until all of their life is sucked out. Native to the east of North America, there is no cure and no controls; once infested, even the oldest, gnarly vine would be dead in 6 years. Something we definitely want to avoid happening to our beloved Bremerton vines and all vines in South Australia.
To put it in perspective, Phylloxera has destroyed 90% of Europe's vineyards and France is still recovering from an outbreak in the late 1800's which saw them lose 40% of their vines. France's wine production dropped from 84.5m hectolitres (hL) in 1875, to 23.4m hL in 1889, that's a 72% reduction in just 14 years.
Grape Phylloxera is one reason why South Australia border security is so tight and why you can't bring in any fruit or vegetables. With Australia already hosting 83 endemic strains of Phylloxera, it's a miracle that South Australia hasn't yet experienced an outbreak. If it did, there would no way to stop it.
The best way to prevent a Phylloxera epidemic in South Australia is to ensure that you don't walk amongst the vines, as pests can easily travel on your shoes or clothing. If you're travelling from interstate it's especially crucial that you respect a boundary of distance from the vines. Recent outbreaks in the nearby Yarra Valley remind us how close to home Phylloxera really is.
Vine biosecurity is at such a critical stage that it is now up to all of us to ensure the future of our wine industry. The wine industry is a backbone support for South Australian tourism and its decimation would mean so much more than saying goodbye to your favourite drop.
Remember to follow South Australian quarantine laws, and don't walk in the vineyards when you visit our beautiful wine region, Langhorne Creek. It's up to those who know SA wine is too good to lose, to spread the word, not the Phylloxera!
To find out more about vine health, vine security and what you can do to help, click here.
Comments
Commenting has been turned off.
Recent Posts
12 July 2018

14 May 2018

27 April 2018

13 April 2018

13 March 2018

13 February 2018

12 January 2018

8 December 2017

1 December 2017

17 November 2017
Blog Categories
Blog Archives
Our Writers