Lucy and Rebecca Are Regional Australian Finalists for 2018 EY Entrepreneur Of The Year
12 July 2018 | Bremerton Wines
Lucy and Rebecca Are Regional Australian Finalists for 2018 EY Entrepreneur Of The Year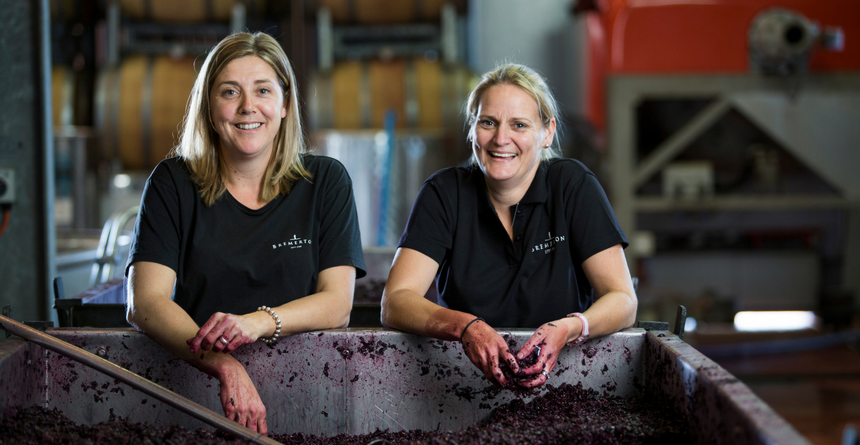 For sisters, Rebecca and Lucy Willson, General Managers of the family-owned company Bremerton Vintners, their focus has always been about making the best, high quality individualistic award-winning wines and as a result, they have become of the best-known brands from South Australia.
Now, after years of hard work and persistence, the dynamic duo has been named among 15 SA-based finalists in EY's Entrepreneur Of The Year. They will be assessed with six core criteria: entrepreneurial spirit, innovation, personal integrity and influence, financial performance, strategic direction, and national and global impact, and vie for the top gong of Australian EY Entrepreneur Of The Year at the national finals in October.
This is another coup for Bremerton and recognition for their dedication to the wine industry. For the past 11 years, Bremerton Wines has been awarded the James Halliday 5 star rated winery, ranking Bremerton in the top 5% of all Australian Wineries.
So, what makes Bremerton so successful?
"It's most definitely all about being an awesome team," says Lucy Willson.
"We have such loyal and talented staff who work with us at Bremerton. Over the next couple of years, we are hoping our ongoing growth will enable us to employ more people as part of our regionally based team in Langhorne Creek."
Mark Phelps, EY Adelaide Managing Partner says, "We have a really diverse range of finalists this year, including Bremerton. A great indication of the breadth of creativity and entrepreneurial spirit alive and well in our state. With economic conditions gaining momentum, our entrepreneurs are demonstrating what can be done by hard work and outside the box thinking."
About EY Entrepreneur Of The Year
EY Entrepreneur Of The Year™ is the world's most prestigious business award for entrepreneurs. The program makes a difference through the way it encourages entrepreneurial activity among those with potential and recognises the contribution of people who inspire others with their vision, leadership and achievement. As the first and only truly global award of its kind, Entrepreneur Of The Year celebrates those who are building and leading successful, growing and dynamic businesses, recognising them through regional, national and global awards programs in more than 145 cities in over 60 countries.
Comments
Commenting has been turned off.
Recent Posts
12 July 2018

14 May 2018

27 April 2018

13 April 2018

13 March 2018

13 February 2018

12 January 2018

8 December 2017

1 December 2017

17 November 2017
Blog Categories
Blog Archives
Our Writers