Events
CELLAR TREASURES AT LANGHORNE CREEK
MONTH OF AUGUST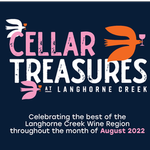 Experience the wonders of the Langhorne Creek wine region throughout August.
Featuring a month long program that will include the traditional 2 day Cellar Treasures wine weekend on the 13th and 14th August, special events such as our Winemakers Dinner and Winemakers Masterclass, our SALA art exhibitor Michael Chorney. Details on our events are below 👇.
Our other Cellar Door friends are also hosting some wonderful events which you can check out HERE.
---
BREMERTON WINEMAKERS DINNER
AUGUST 3RD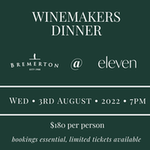 Join us for a fun and intimate evening at "Eleven" hosted by Bremerton's Rebecca and Lucy Willson.
Held on Wednesday 3rd August 2022 at 7pm.
Featuring a delicious degustation menu matched to a selection of our current, museum and new release Bremerton wines.
---
BREMERTON WINEMAKERS MASTERCLASS
AUGUST 13TH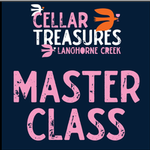 Join Bremerton winemakers on Saturday 13th August from 11am - 1pm for our Winemakers Masterclass.
There are many decisions to make throughout the grape growing and winemaking process and all of these influence the final wine, from different vineyard clones through to yeast selection, through to oak selection. Bremerton is constantly trialling different combinations to improve what they do. Join Bremerton's winemakers as they take you on a tasting journey to discover what influence each of these winemaking decisions can have on wine.
This event is SOLD OUT.
---
SALA ART EXHIBITOR - Michael Chorney
MONTH OF AUGUST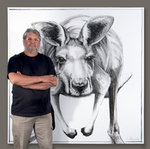 The SALA (South Australian Living Arts) Festival at our Cellar Door features the exhibition "Portrait of Kangaroo No. 5" by artist Michael Chorney.
This is an up-close and personal series of large drawings of Kangaroos that capture the character of our national icon combined with storytelling from our time. The drawings exhibited are part of a 57-piece body of work, most of which are now in collections worldwide.
For more details on the SALA Festival click HERE.
---
MUSEUM WEDNESDAYS
2ND WEDNESDAY OF EACH MONTH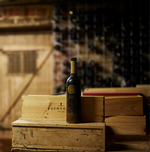 This offer is exclusive to our Wine Society members.
On the 2nd Wednesday of each month, we unlock the cellar to bring you the best of past vintages. Only very small quantities are available, so be quick! Log on to your profile at www.bremerton.com.au to access these special wines.
Don't miss out on this exclusive opportunity - once they are gone, they are gone forever!
---
long table lunches
THROUGHOUT THE YEAR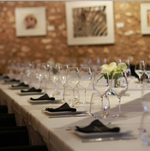 Exclusive to our Wine Society members, a unique hosted luncheon experience, limited to 18 guests per luncheon, that will treat your senses with food, wine and enjoyable company.
Held on Fridays, the Bremerton Long Table Lunch dates for 2022 are all fully booked, dates for 2023 will be released in January 2023. Click HERE for more info.
BOOKINGS ARE ESSENTIAL