Cellar Door
Please join us at our Langhorne Creek cellar door
It's a bright and beautiful new extension to our restored 1866 stone barn – it's a great place to enjoy a regionally inspired lunch, a picnic on the lawn, a gin flight, and of course, experience Bremerton's award winning range of wines.
Our car park has 2 Tesla Charging Connectors – free to use to all customers and the general public.
We're open 7 days a week for lunch, wine tasting and wine and gin flights, 10am -5pm (excluding Christmas Day, Boxing Day and Good Friday). Give us a call on (08) 8537 3093 or make a booking.
We look forward to seeing you soon!
Rebecca and Lucy Willson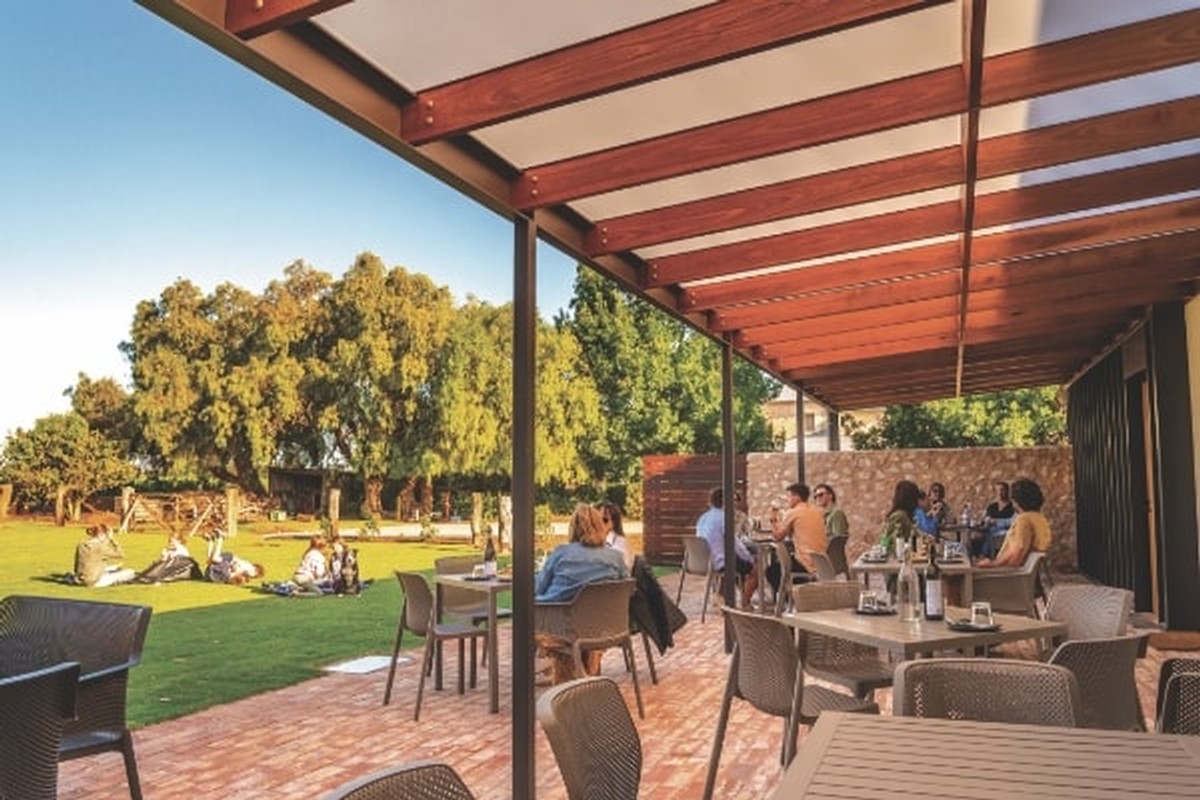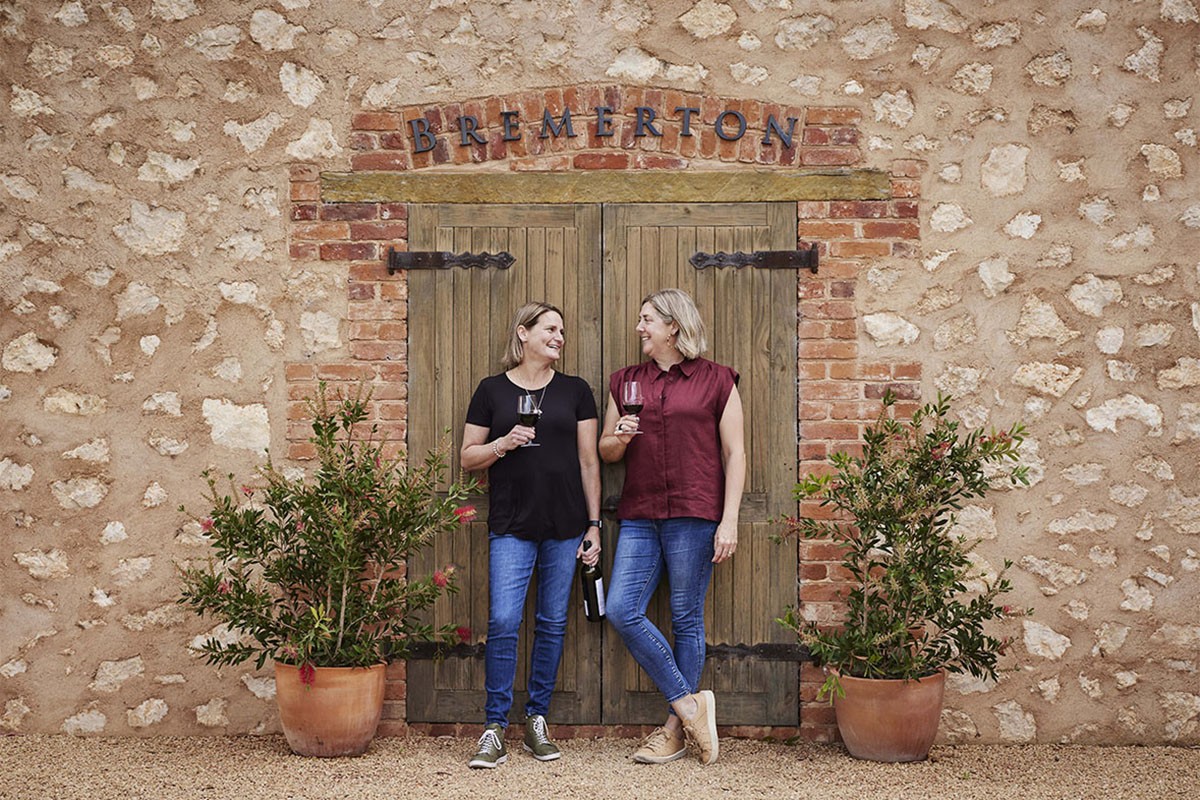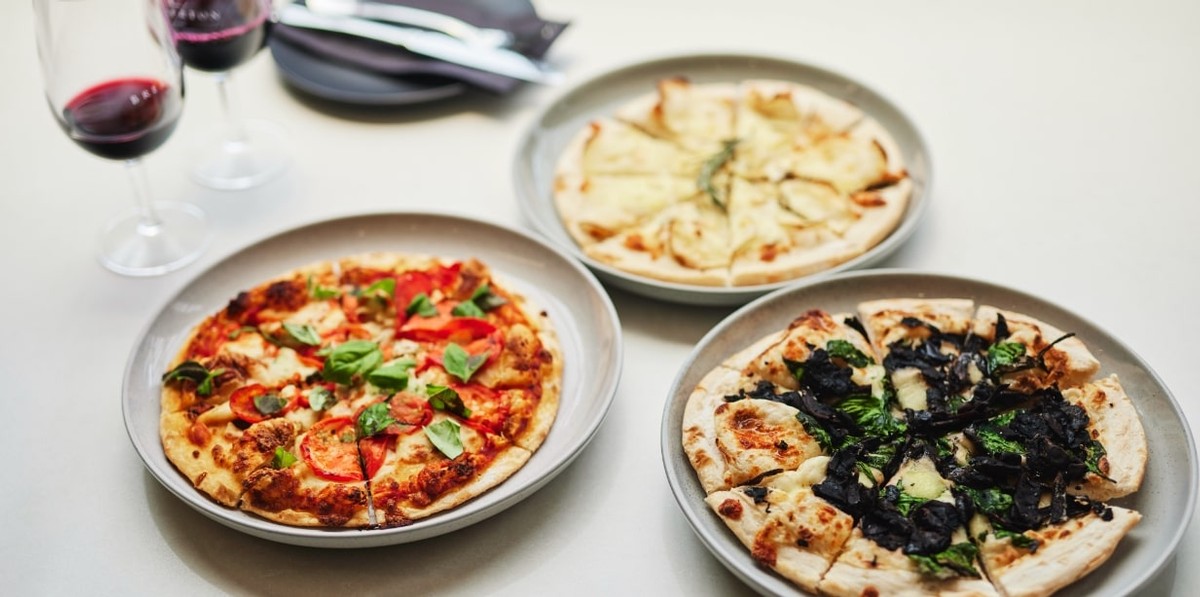 Food
Join us at our cellar door for delicious, regionally inspired luncheon platters and tasty gourmet pizzas. Enjoy our newly renovated cellar door, alfresco dining under the verandah, or relax on the lawns with a picnic rug.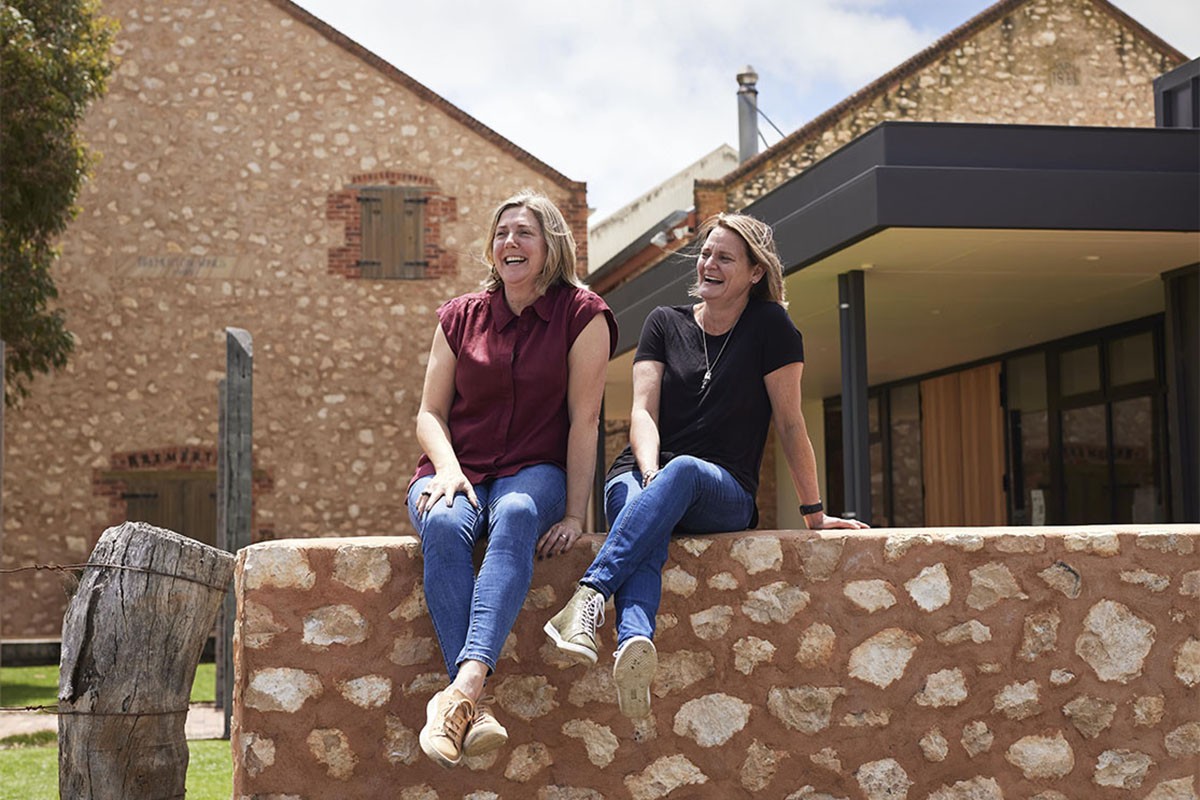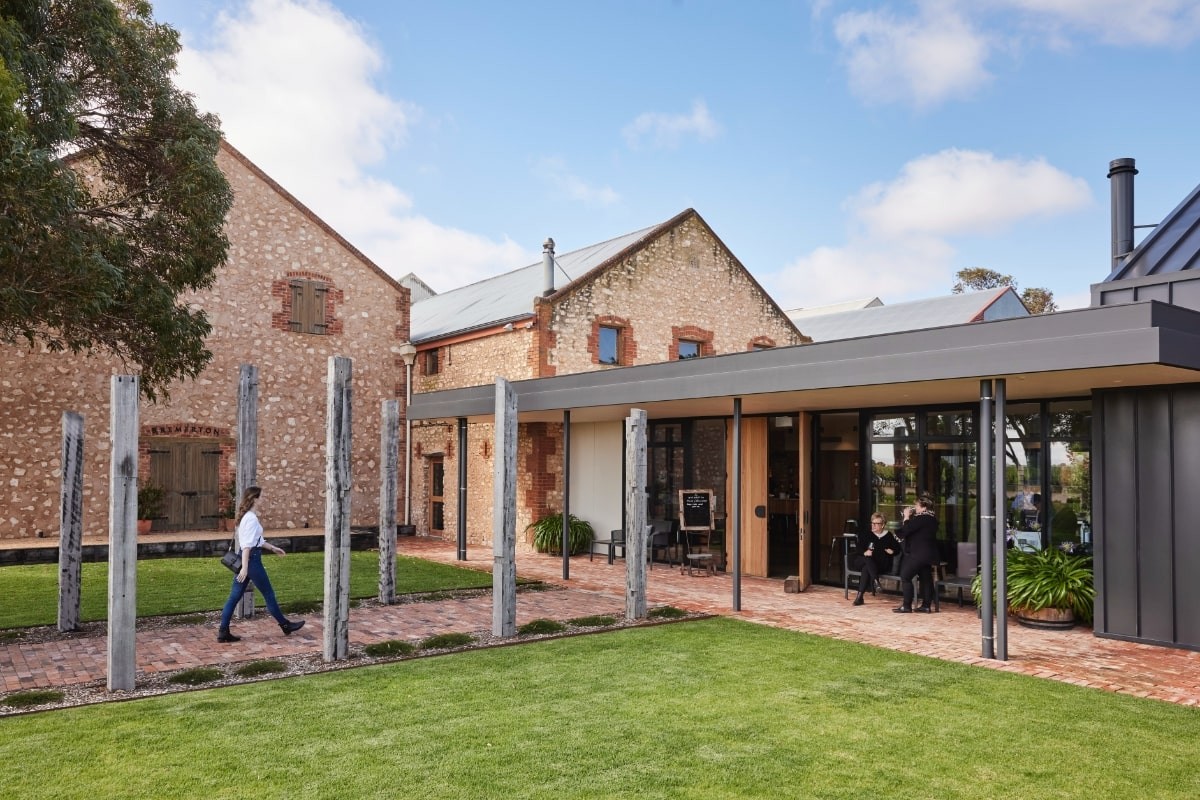 Wine Flights
Join us for a wine flight of award winning wines handcrafted by Rebecca Willson and the Bremerton winemaking team. Each flight is approx. 1.5 standard drinks and served with a paired tasting plate.
CLASSIC
$20
—
The classic flight allows us to show you the pure varietal expression of Langhorne Creek's well known varieties.
White
$20
—
The white flight illustrates why Langhorne Creek is developing a reputation for growing delicate and intricate whites.
Red
$20
—
The red flight allows us to show you comparisons of traditional Langhorne Creek varieties across different wine ranges.
Alternative
$20
—
This range takes you on a journey through some of Langhorne Creek's lesser known but well suited varieties.
PREMIUM
$25
—
A selection of wines from our Premium range of wines, created from concentrated, high quality estate grown parcels of fruit.
Willson Gin
$25
—
A look through our Willson small batch gin range served with Fever Tree tonic water and a selection of our recommended garnishes.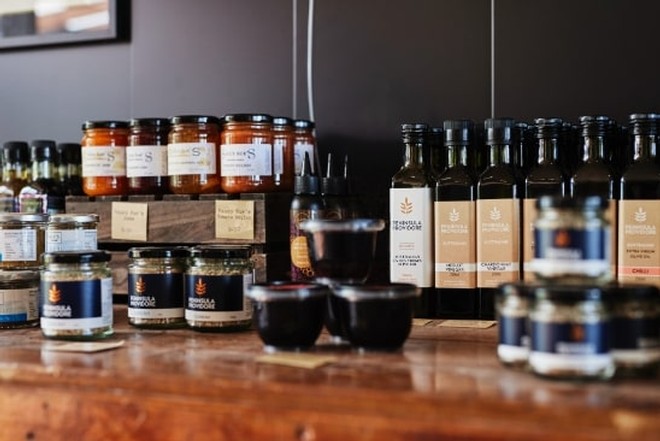 REGIONAL PANTRY & GIFTWARE
We love to support the local producers from the Fleurieu Peninsula and are continually adding new local produce to our providore. We're so lucky to be in a region that is an amazing food bowl which keeps offering new things.
Come into the cellar door and explore the best of our region today.
ART EXHIBITIONS
The mezzanine level of our restored 1866 stone barn is the perfect setting to showcase some of South Australia's finest artists.
august EXHIBITION
The SALA (South Australian Living Arts) Festival at our Cellar Door features the exhibition "Portrait of Kangaroo No. 5" by artist Michael Chorney.
This is an up-close and personal series of large drawings of Kangaroos that capture the character of our national icon combined with storytelling from our time. The drawings exhibited are part of a 57-piece body of work, most of which are now in collections worldwide.
For more details on Michael's art click HERE, for more information on the SALA Festival click HERE.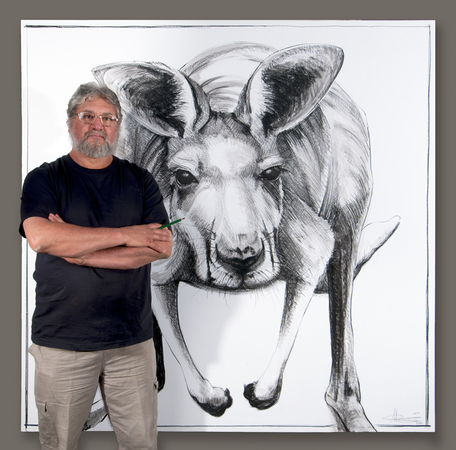 OUR LOCATION
The cool climate region of Langhorne Creek, just 70km South East of Adelaide, South Australia, less than an hour from Adelaide via Mt. Barker.
If you're travelling from the eastern states it's a great alternative route to Adelaide, the Fleurieu Peninsula or even Kangaroo Island.
Langhorne Creek is one of the most centrally located and accessible wine regions and offers interesting Bed & Breakfast or Motel accommodation and eating establishments.
Give us a call on (08) 8537 3093 or make a booking.