Introducing Bremerton Wines Coulthard Cabernet Sauvignon
8 December 2017 | Cellar Door | Bremerton Wines
Introducing Bremerton Wines Coulthard Cabernet Sauvignon
Welcome to the Bremerton Wines Virtual Cellar Door series. We bring the cellar door experience to you on the screen if you can't make it to our beautiful Langhorne Creek winery. We're the WiIlson sisters' – Rebecca and Lucy – and we make and bottle the wine you'll be (virtually) tasting.
In this session, we'd love to introduce you to our Coulthard Cabernet Sauvignon. It's not named Coulthard because we're massive F1 supporters – although we don't mind the odd race here or there. Coulthard was so named because it's actually our grandmother's maiden name. Enough about the name though, let's discover what the wine tastes like!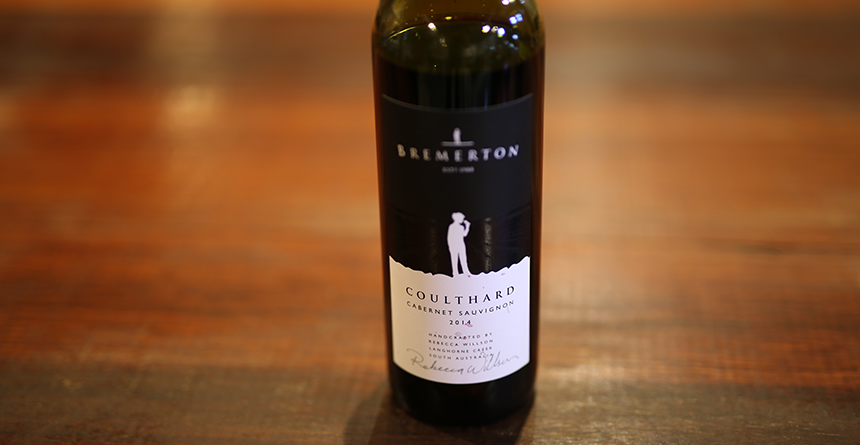 Cabernet has a long history in our area, first planted in the late 1800s. We have some of the oldest documented cabernet vines in the world right here in Langhorne Creek. It's a very established variety in the region. The thing that we love about cabernet in Langhorne Creek is that warm days allow us to have beautiful fruit ripeness but the cold nights retain an elegance that adds a framework to the wine.
This wine has a really supple tannin – an absence of green notes gives it a real 'drink now' ability. However, if you wanted to put this down for about five years you're going to get some beautiful bottle development. Coulthard Cabernet is an excellent example of Langhorne Creek cabernet – and it's secretly our favourite grape variety.
Thank you for stopping by our virtual cellar door. We hope you enjoyed your tasting today. Of course, you really should come and visit us in Langhorne Creek. It's only a 50-minute and very picturesque drive from Adelaide. We'd love to see you in person and it's always better to try the wine in person too!
We hope you can make it and look forward to seeing you soon.


Comments
Commenting has been turned off.
Recent Posts
12 July 2018

14 May 2018

27 April 2018

13 April 2018

13 March 2018

13 February 2018

12 January 2018

8 December 2017

1 December 2017

17 November 2017
Blog Categories
Blog Archives
Our Writers