Introducing Bremerton Wines Best Of Vintage
12 January 2018 | Bremerton Wines
Introducing Bremerton Wines Best Of Vintage
Hello and welcome to the Bremerton Wine Virtual Cellar Door. We're Rebecca and Lucy Willson, and we are the family winemakers and owners at Bremerton Wines – located in the stunning Langhorne Creek. As winemakers based in one of South Australia's premier wine regions, we're really happy to share some of our favourite wines with you.
Today we'll be trying our Best Of Vintage. Which is, as the name suggests, the best of the barrels we get at vintage every year. This makes it a very exciting wine for us because you're never quite sure what you are going to get.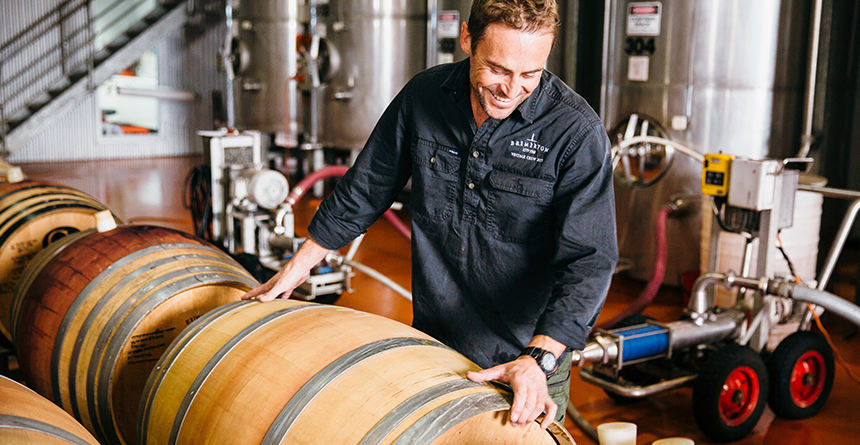 Every vintage, when we blend our wines, there's always a barrel that stands out. We find that we love it so much that we can't bear to blend it into something – and we want to see it on its own. BOV is where it will find its home. The reason that these wines stand out is that they are so perfumed and have a beautiful core weight to them. These are really vibrant wines that excite the palate – so we don't want to lose them.
So it could be cabernet based or it could be predominantly shiraz, although sometimes we have had malbec. This particular vintage that we are trying today has cabernet and shiraz in it as well. Best Of Vintage stands on its own, and the packaging reflects how much we value this wine. We seal it in beautiful grey metal canisters and also have a gorgeous six pack wooden box with the wines carefully wrapped in tissue. We make such a small amount of this wine every year, so we make sure it's looked after! Don't miss out on this limited release, it really is a beautiful drop of the finest our winery has to offer.
Thanks so much for visiting our virtual cellar door! We absolutely love sharing with you – we live and breathe wine and our BOV is one of our absolute stand out favourites. Come and visit us at our physical cellar door if you'd like a tasting – it's only a 50-minute drive from Adelaide through some truly beautiful countryside.
We look forward to seeing you!


Comments
Commenting has been turned off.
Recent Posts
12 July 2018

14 May 2018

27 April 2018

13 April 2018

13 March 2018

13 February 2018

12 January 2018

8 December 2017

1 December 2017

17 November 2017
Blog Categories
Blog Archives
Our Writers