Introducing Bremerton Wines Vermentino
11 September 2017 | Cellar Door | Bremerton Wines
Introducing Bremerton Wines Vermentino
Hello, welcome to Bremerton Wines Virtual Cellar Door series. We're Rebecca and Lucy Willson, the brains and maker behind the wines we'll be trying. We're based out in Langhorne Creek, one of South Australia's premier winemaking regions. But if you can't get to us, we'll come to you!
Today we'll be trying our Vermentino which is part of our special release range – made up of those alternative varietals we love playing around with and discovering what works in our region. Lucky for us, Vermentino grows brilliantly in Langhorne Creek, so we gave it to Rebecca and she's made a fantastic wine (if we do say so ourselves).
A grape variety originating in Italy, it grows in both the southern islands in the Mediterranean and the northern regions – so it's quite diverse. It really suits the Langhorne Creek climate, which has resulted in quite a strong citrus profile. This is sometimes referred to as having a sea spray character as well – adding a little savoury edge to the wine. The acidity level is almost a bit nervy, bright and sort of mouth-watering.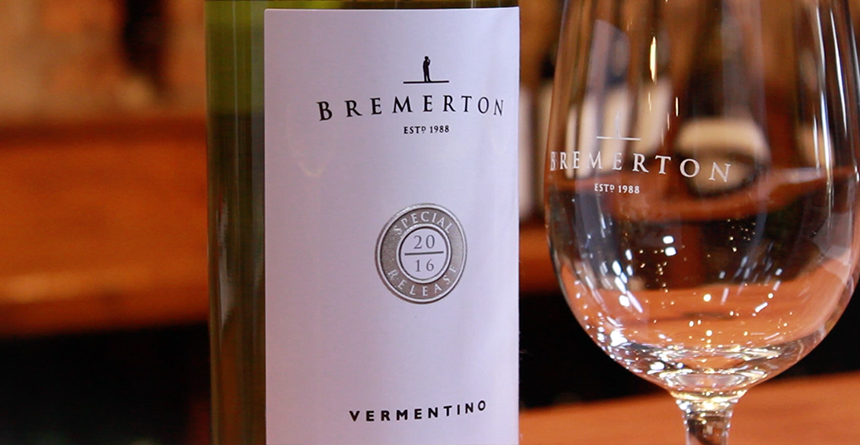 Think of this as a fresh, approachable but brilliant-with-food wine. One of the food matches that work beautifully with this wine is an oily fish dish like sardines or mackerel. If that doesn't tickle your fancy, it's actually a gorgeous wine to enjoy on its own or with a light dish. It's a real favourite for us, we love the citrus edge, the vibrant acidity and the fact that it is quite aromatic.
You can share it with friends – it really suits splashing into glasses with some shared tapas. But if you want to keep the bottle to yourself, that's fine too!
Thanks for visiting our virtual cellar door, always a pleasure. If you fancy tasting our Vermentino in person, remember we're just 50-minute and very lovely drive from Adelaide. We'd love to see you at the Bremerton cellar door, make a day of it and stop for a bite to eat and a post-lunch game of croquet on the lawns.
Can't wait to have you in for a taste!


Comments
Commenting has been turned off.
Recent Posts
12 July 2018

14 May 2018

27 April 2018

13 April 2018

13 March 2018

13 February 2018

12 January 2018

8 December 2017

1 December 2017

17 November 2017
Blog Categories
Blog Archives
Our Writers