Introducing Bremerton Wines Mollie & Merle
26 June 2017 | Cellar Door | Bremerton Wines
Introducing Bremerton Wines Mollie & Merle
Welcome to the Bremerton Wines Cellar Door, our virtual cellar door in fact! We're the Willson sisters and we are the owners and managers of Bremerton Wines, situated in the gorgeous Langhorne Creek. It's only a 50 minute drive from Adelaide but if you can't make it, you can join us here, in our virtual cellar door!
We're excited to talk you through our range and in particular, one of our favourite varietals, Verdelho.
We would love to show you Mollie and Merle, our lovely little Verdelho named after our grandmothers. The Verdelho varietal actually has a long history in Langhorne Creek – over 150 years. Originating in Portugal, particularly in the famous Douro region. Traditionally used in fortified production in Australia, the modern Verdelho lends itself to a dry and fruity style. Our Mollie and Merle is made in this modern style, meaning that it is fresh on the palate. No wood in the process of ageing the wine means you get all of the vibrant fruit characters but with a fairly creamy mid palette. It is a beautiful pairing with cuisine that has got a bit of a spice or strong curry flavours.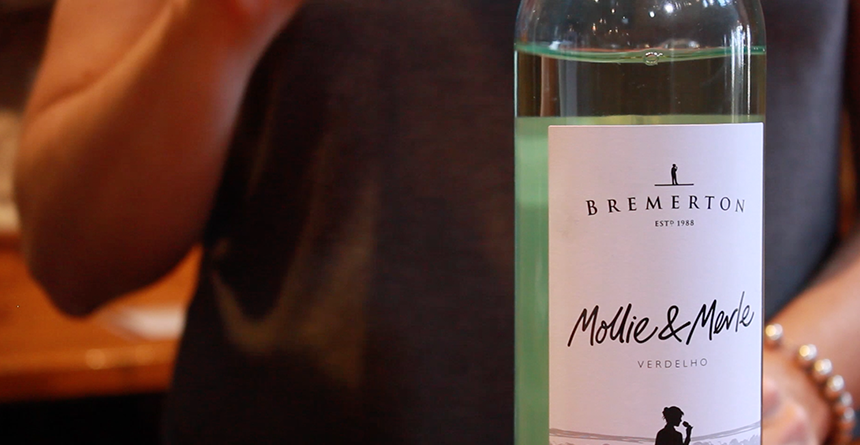 Verdelho really stands out as a perfect wine for us when we go out for an Asian food – which we do a lot! It's definitely our favourite cuisine and we are known to go out for dinner fairly regularly. So we highly recommend the Mollie and Merle for your next dinner date!
It is a varietal that is exceptionally suited to the Langhorne Creek climate – cool evenings and warm days.
This is a beautiful wine enjoyed with or without food. It has a little bit of ageing potential, too so if it's not one that you have not tried before, we highly recommend that you do!
Thanks so much guys for visiting our virtual cellar door, we absolutely love sharing it with you, we live and breathe it and as our slogan says it's our life! We hope that one day you can venture on down and come and try our Verdelho in the flesh, so to speak. It's the real deal, we promise.
We look forward to seeing you!


Comments
Commenting has been turned off.
Recent Posts
12 July 2018

14 May 2018

27 April 2018

13 April 2018

13 March 2018

13 February 2018

12 January 2018

8 December 2017

1 December 2017

17 November 2017
Blog Categories
Blog Archives
Our Writers