Introducing Bremerton Wines CHW Sparkling Shiraz
2 November 2017 | Cellar Door | Bremerton Wines
Introducing Bremerton Wines CHW Sparkling Shiraz
Welcome to the Bremerton Wines Virtual Cellar Door, we're your hosts (and winemakers) Rebecca and Lucy Willson and we're coming to you from our Langhorne Creek winery. We'll be tasting one of our family favourites today – CHW Sparkling Shiraz.
CHW stands for Craig Hamilton Wilson, the co-founder of Bremerton WInes – and our dad. It actually came about through a bit of a family tradition. It was dad's 60th birthday and as a winemaker and man who has it all – what do you get him? Naturally, we decided to make him a wine. Dad always wanted a sparkling shiraz in our range, so being the good daughters that we are, we obliged!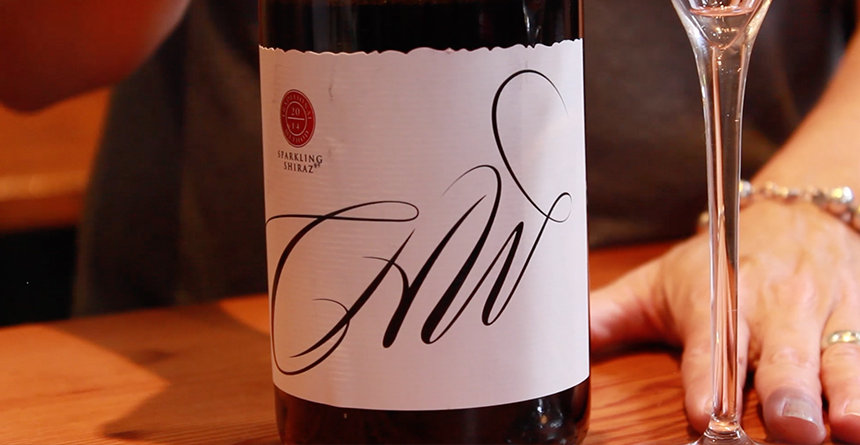 It was a massive surprise for him at his 60th party when we presented him with his sparkling shiraz, showing him the label with his initials on it. It was probably one of the first times in his life that he was speechless.
Sparkling shiraz is a very Australian style of wine, and this CHW has gorgeous and rich shiraz characters – lots of juicy fruits. Because it's fermented in the traditional French method of making sparkling – bottle fermentation – it has a creamy mid palate. It has a very fine bubble so it makes for an easy drinking style of shiraz. It goes beautifully with almost any style of food, particularly anything that has cranberry or red fruits. It's definitely a family favourite at Christmas time, it's the perfect match with turkey.
We hope you've enjoyed your virtual cellar door experience with us today. Of course, we'd love to see you in person for a taste of CHW, it's much better that way. We're only a 50-minute drive from Adelaide, in the beautiful Langhorne Creek wine region. Make a day of it and come and have a bite to eat from our kitchen. You won't regret it!


Comments
Commenting has been turned off.
Recent Posts
12 July 2018

14 May 2018

27 April 2018

13 April 2018

13 March 2018

13 February 2018

12 January 2018

8 December 2017

1 December 2017

17 November 2017
Blog Categories
Blog Archives
Our Writers