How To: Pronounce Wines Like A Pro
17 March 2017 | Bremerton Wines
How To: Pronounce Wines Like A Pro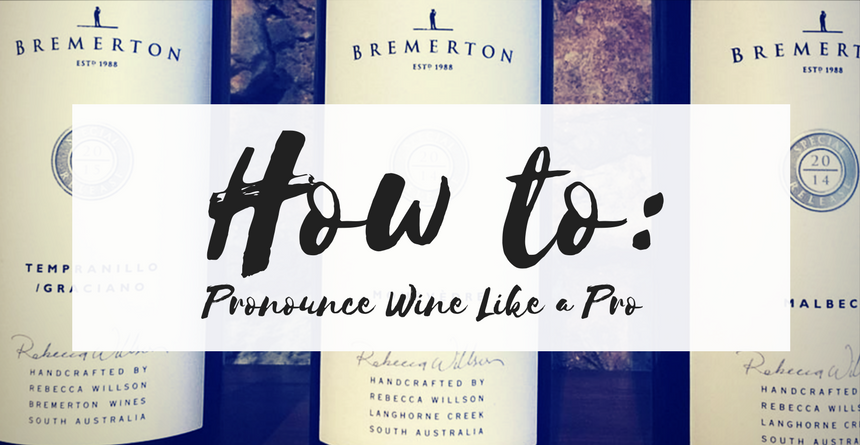 Nobody likes looking ignorant, particularly when it comes to wine.
Yet instead of asking for help or asking how to pronounce an unfamiliar varietal, we often just point at the wine list and say "I'll av' that one". Either that or people will decide how it sounds in their head and stick to that pronunciation to the end of time.
So, become the sophisticate oenophile you have always longed to be and brush up on your wine vernacular. We'll give you the correct pronunciation of these unusual varieties, and some familiar ones too!
You'll look impressive. Trust us.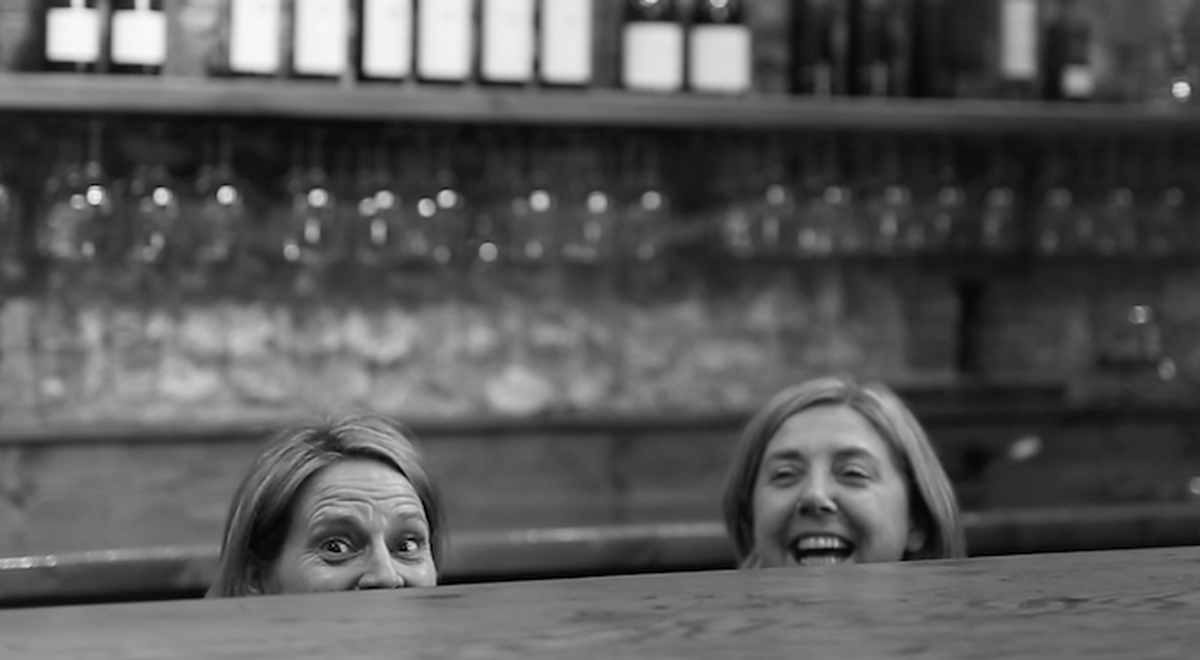 Alicante Bouschet
correct: Ah-lee-cont-boo-shay
incorrect: Ah-lee-cant-ay-boo-shay
A classic light red French varietal, the 'booshay' is actually an early genetically modified grape varietal. In 1865, Henri Bouschet combined Grenache and Petit Bouschet (a varietal his father created) and the end result was Alicante Bouschet. Known in Spain as Garnacha Tintorera, it is used in France as a blending wine. It makes for a beautiful chilled rose, as many Australians will be familiar with.
Beaujolais
correct: boo-joh-lay
inCORRECT: be-joh-lais
A light red wine, hailing from the Burgundy region of France, Beaujolais is usually made from Gamay grapes, purportedly originating with Roman occupation (all roads lead to Rome). The poor Beaujolais received a bad rap in the early 00s thanks to a glut of production, resulting in some wines of dubious quality being peddled. However, Beaujolais is a beautiful light red wine to serve slightly chilled, high in acids, low in tannins and alcohol with tart red fruit flavours. Price and quality directly correlate, and can be distinguished by appellation such as Cru or Nouveau.
Brut
CORRECT: broot
inCORRECT: brut
France to the fore again, Brut translates as dry in French, in reference to champagne and sparkling wine. Remember this crucial take away: Champagne is always sparkling wine, but sparkling wine is not always Champagne.
Chablis
CORRECT: shah-blee
inCORRECT: shab-liss
Chablis is made from 100% Chardonnay grapes, minus the buttery overtones and bad 80s oak that gave Chardonnay a bit of a bashing. Think high minerality, lasting acidity and light citrus flavours. For those people who got sick of Chardonnay and cried "A.B.C!" (anything but Chardonnay), sneaky sommeliers were quick to recommend Chablis, in an effort to cleanse the palate of bad Chardonnay connotations.
Once again, the appellation is in direct correlation to the price and quality. Thankfully, modern techniques and gentler hands mean that oaked Chardonnay is no longer in the naughty corner. Restrained oak, and a finer acid structure has resulted in a revival of Chardonnay styles that leave a great length and persistence. Discover more, below:

Chianti
CORRECT: key-ahn-tee
INCORRECT: chi-an-tay
Ignore the inevitable Hannibal Lecter quote that comes to mind, this Italian beauty is a Tuscan delight. Usually composed of a blend of Sangiovese and Canaiolo grapes – it is often softened by the addition of Syrah, Merlot or Cab Sav. A dry red wine, it can often be associated with peasant custom, as it was traditionally housed in a hand-woven basket. Taste wise, think robust, rustic flavours, high in tannin which help achieve the dry mouth feel. An excellent table wine for food and traditional Italian dishes.
Fiano
CORRECT: fee-ah-no
inCORRECT: pee-ah-no (piano)
Fiano, sometimes confused as "piano", is a Southern Italian variety, originating in Sicily and the Campania regions. With a strong citrus blend to the flavour profile, it's very textured and for us, it just really sings with food – in that typical Italian style. A classical varietal, we can thank the Greeks and Romans for this aromatic and intensely flavoured wine. It can prove difficult to grow, which makes it a somewhat niche varietal. We're huge fans of it here at Bremerton!

Graciano
correct: grr-ass-cee-ah-no
inCORRECT: grach-eee-ah-no
The thank-you-very-much wine, Graciano is a beautifully deep red wine variety grown in the Rioja region of Spain. There is a lot of confusion surrounding the naming of the Graciano grape in various countries. However, we're going to stick with tradition. It is a brilliant agent for blending, its colour and flavour profiles of spice and lifted florals making it an ideal companion grape. We blend it in our own special release range, discover the tasting notes here.
Mourvédre
CORRECT: mohr-VED-dra
inCORRECT: moo-ved-ray
Imagine having several different nicknames, amongst five different groups of friends. Confusing huh? Spare a thought then for poor Mourvedre, which also goes by: Mataró, Monastrell, Torrentes, Monastre…
We'll stick with Mourvédre, thanks! Attributed to the early Phoenicians (modern day Syria/Lebanon/Israel et al) this varietal in its modern form originates in Spain and France. Unfortunately, those vines copped it hard, suffering from the phylloxera mite that damaged so much European vine stock. Luckily the new world provided a healthy refuge, and South Australia in particular, (thanks to strict quarantine measures) missed out on the bitey-miteys. South Australia is particularly established and suited for Mourvédre, with the cuttings arriving in the early 19th century. Discover our very own style of Langhorne Creek Mourvédre here.
Pinot Gris
CORRECT: pee-no-gree
inCORRECT: pee-not-griss
Little known fact about Pinot Gris? It's actually the same grape as Pinot Grigio. The real difference is the type of wine that is produced under the different banners. The Pinot grape variety originated in France, Gris meaning grey in French. Over in Italy they planted reams of it and called it Pinot Grigio, which is hugely popular and made in a very easing drinking, drink young and quick style. Think crisp, zesty and lots of fruit aromas. Whereas Pinot Gris, the French style of the variety is more delicate, balanced and generally a little more developed and complex, which is reflected in the price differences.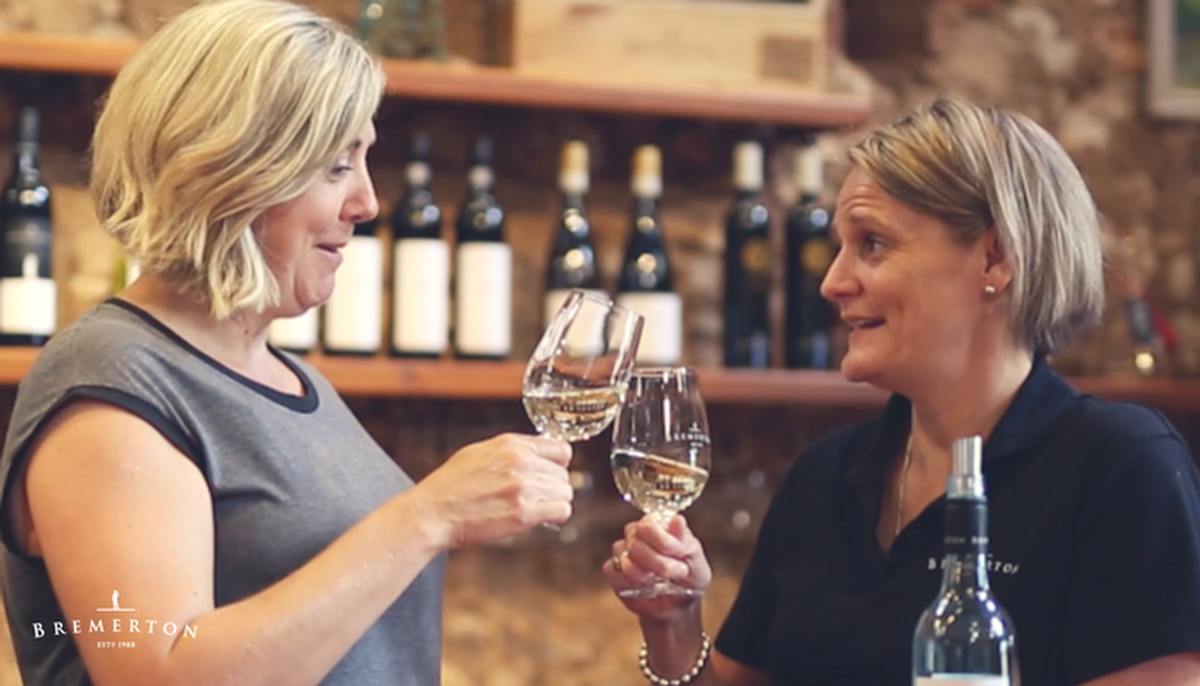 Semillon
CORRECT: seh-me-yon
inCORRECT: semh-milly-yon
Semillon is a French varietal, originating from Bordeaux. It is brilliant stand alone or blended and can be used to make a dry or a sweeter wine, much in the same way as Riesling. Different growing conditions across the world make for markedly different style of Semillon and has the capacity to age in the bottle exceptionally well. It is often a component in fortified desert wines, particularly the famous French Sauternes.
Tempranillo
CORRECT: tem-pra-nee-yo
inCORRECT: tem-pra-nill-o
Another famous Spanish grape variety, the tempranillo varietal produces a medium to full bodied red wine. It blends beautifully and is often the backbone grape variety in Northern and Central Spain and is referred to as Spain's noble grape.
Our own Tempranillo is blended with Graciano, to create a beautifully lifted wine with a medium palate, and notes of spice and berry. Discover our tasting notes on this delicious (if we do say so ourselves) wine here.
Verdelho
CORRECT: ver-dell-ho
inCORRECT: ver-day-yo
This Portuguese varietal originating from the island of Madeira is a brilliant style of white grape that yields a complex and vibrantly perfumed wine. Australian Verdelhos tend to fruity and citrus aromas so are an excellent accompaniment to spicy Asian dishes. Eminently quaffable, it's the perfect easy-afternoon-drinking-with-friends wine.
Verdelho is particularly suited to the Langhorne Creek region due to the climate. Our Mollie & Merle Verdelho is a really fresh, vibrant style of the varietal, which you can discover for yourself below.

Viognier
CORRECT: vee-oh-nyay
inCORRECT: vee-og-nee-er
Originating in France, this heavily floral, oily and textured wine is now incredibly popular world-wide, particularly in California. Although fruity, it also has a pleasing spiciness to the palate and goes well with most foods, but is also a lovely drinking wine.
Verdejo
CORRECT: ver-day-ho
inCORRECT: ver-day-joe
A Spanish varietal from the Rueda region and is perhaps one of the more famous types of white Spanish wine. Not entirely dissimilar to Pinot Gris, it has a lovely minerality, acidity and citrus element that help make it a popular varietal in and out of Spain.
So there you have it. You are now a bonafide wine aficionado.
At the very least you now know how to pronounce them. So at your next dinner party, date or simply next time you're in the wine aisle, bust out a few of these beauties and nod sagely. If you're still struggling to pronounce them? Don't worry, as long as you can drink and enjoy them – that's what really matters.
Besides, it just gives you a legitimate excuse to pop in and visit us at our Langhorne Creek cellar door. That way you can taste the wine as you try and pronounce it over a leisurely lunch. Everybody wins.

If you'd like to make a booking for lunch at the cellar door, call us on (08) 8537 3093 or email at info@bremerton.com.au
Comments
Commenting has been turned off.
Recent Posts
12 July 2018

14 May 2018

27 April 2018

13 April 2018

13 March 2018

13 February 2018

12 January 2018

8 December 2017

1 December 2017

17 November 2017
Blog Categories
Blog Archives
Our Writers