Bremerton Winemakers Dinner
28 July 2017 | Events | Bremerton Wines
Bremerton Winemakers Dinner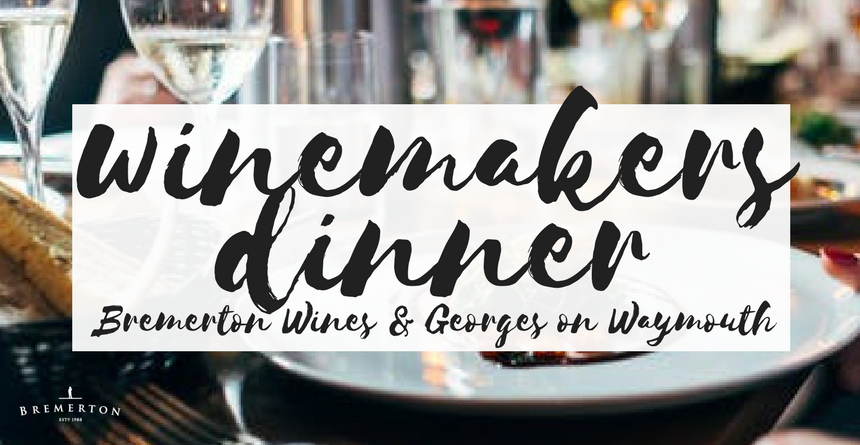 Looking out at the wintery Fleurieu landscape or the rain cascading down in sheets on the streets of Adelaide, it can be tempting to hibernate. Stay home, shut the curtains and slip on the Uggs. But this is the perfect time of year for an intimate dinner with friends, where you can slow down the frenetic pace and reconnect. All you need is the right company, a fantastic glass of wine and the bounty of South Australian produce and flavours on your plate.
Lucky for you, on Thursday 17 August, all these elements combine to bring you the best of the Fleurieu in the heart of the city. Join the Langhorne Creek winemaking sister-duo of Rebecca and Lucy Willson, as they entertain you for an evening's degustation at iconic Adelaide dining institution, George's on Waymouth.
Showcasing museum and vintage wines, alongside current release wines, Bremerton winemaker Rebecca will talk you through her processes of tasting, blending and parcel selection. Helping you to gain a deeper insight and understanding of what goes into the making of your favourite wines.
Let your palate be guided on the night by the expertise of George's kitchen and Bremerton's Lucy and Rebecca. It will be a special evening, a chance to dine with like-minded individuals in an intimate setting – you're practically guaranteed to have a good time. It's not often we get the chance to taste and experience, slow down and appreciate what's in your glass or on our plates.
In an age of desk lunches and lazy takeaways delivered marginally warmed to your nest on the couch – this kind of dining experience is something worth investing in. Expect a beautiful stylish setting and seasonal produce with a Mediterranean flair. It will be an olfactory adventure for the senses – high culinary art married with Langhorne Creek's finest.
Whether it's a special date night with your better half or just a boys or girls night out, this is the perfect setting to become enamoured with some of our state's fabulous producers. A wet winter's evening should be spent indulging your senses – and your taste buds.
Places are limited, so call Nikki at Bremerton Wines to book your space. If you are interested in getting a group together, rein everyone in now! Experience the Fleurieu Peninsula and Adelaide's best on plate and in glass with the Bremerton Winemakers Dinner at George's on Waymouth Street. Start your weekend right on Thursday 17 August. RSVP by 3 August, by calling (08) 8537 3093 or email info@bremerton.com.au for more information.
We'll see you there.

Comments
Commenting has been turned off.
Recent Posts
12 July 2018

14 May 2018

27 April 2018

13 April 2018

13 March 2018

13 February 2018

12 January 2018

8 December 2017

1 December 2017

17 November 2017
Blog Categories
Blog Archives
Our Writers