'Ciel' is French for heaven which best describes this mouth filling fortified dessert style wine.
Originating from an unusual 1992 season, the Chenin Blanc fruit became botrytis infected leaving only one choice ‐ to make a sweet style dessert wine. The 1992 vintage still forms the base for "Ciel". This base wine has been blended and freshened with fortified late picked Verdelho from our own vineyards that has been barrel matured.
A decision to fortify the wine was made, allowing it to store in large vats and develop with age. After continuous aging the wine has taken on rich mouth‐filling flavours of smooth syrupy honey and tropical fruits.
CELLARING
The careful oak vat aging process has allowed this wine to develop into a delicious fortified style ready for drinking now, but it will continue to mature and change in the bottle, and so can be laid down for a time.
SERVE
It can be served chilled as an aperitif, with dessert or after a meal as you would a port or a muscat.

WINEMAKER
Rebecca Willson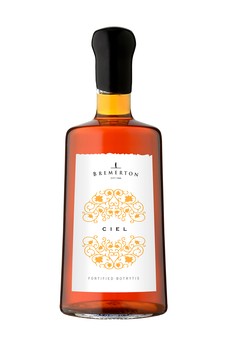 Wine Profile
Winemaker Notes
Verdelho / Chenin Blanc