The Long Table
The very popular Long Table Lunches are exclusive to Wine Society members. We understand you have only had the dates for a short period of time, but they are booking out fast and we don't want you to miss out.
A unique hosted luncheon experience, limited to 18 guests per luncheon, that will treat your senses with food, wine and enjoyable company.
Held on Fridays, the Bremerton Long Table Lunches for 2019 will be released soon.
Bookings are essential.
Contact winesociety@bremerton.com.au or (08) 85 373 093 for more information.
Planning to stay? See our accommodation recommendations here.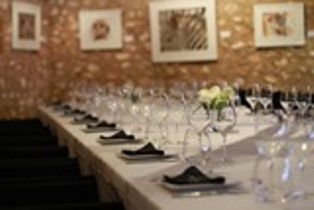 The Bremerton Long Table