Calendar of Events



2018 SALA Festival at Bremerton
Wednesday 1st August - Thursday August 30th 2018
The South Australian Living Artists (SALA) Festival is a state-wide festival of Visual Art. The SALA Festival was established in 1998 to promote and celebrate the many talented visual artists in South Australia.
Bremerton is delighted to be a part of this annual event, and this year we are host to Cathi Steer's exhibition - 'a depiction of the natural world with focus on the way the earth has been sculptured by the forces of nature and how shapes catch light.'
For more information, please contact Cellar Door on: 08 8537 3093 or via info@bremerton.com.au
---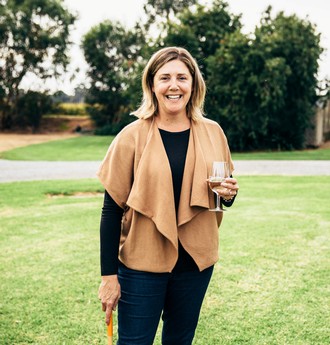 Meet the Winemaker: Bremerton Wines - Nillumbik Cellars
Tuesday, August 21 from 7 pm

Come and enjoy Bremerton Wines from the Langhorne Creek region in South Australia.

"[...] traditional, full bodied, full flavoured, mouth filling Langhorne Creek wines that show a consistency of style whilst encouraging the true varietal grape characteristics to be expressed.
The winery has invested heavily in a premium French & Amercian oak program using 220 litre barriques to ensure subtle and complementary oak influences."

Tickets and enquiries: (03) 9438 1249
Seats are limited to 35 people
Cost: $35 per person
Nillumbik Cellars - 11 Chute Street, Diamond Creek, Victoria, Australia 3089
---

Bremerton Wine Dinner at Sammys on the Marina
Thursday 13 September 2018

Join Sam Martin for an evening of seafood & Bremerton Wines! The night kicks off at 6:30pm, and you'll enjoy 5 courses with matching wines for $120 per person.

Book today via bookings@sammys.net.au or (08) 8376 8211
Sammys on the Marina - 1/12 Holdfast Promenade, Glenelg SA 5045
---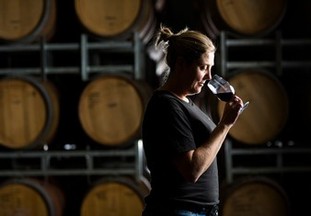 Bremerton Wine Luncheon at the Queensland Cricketers' Club
Friday 14 September 2018

Join Rebecca and Lucy for a journey to Langhorne Creek with Bremerton Wines!
12pm for 12.30pm | Meet the Makers
3 courses with matching wines | $100 per person

Don't miss out on this fantastic Friday afternoon at the Club, book today by visiting www.qcclub.com.au or contact the Queensland Cricketers' Club on 07 3896 4533.
---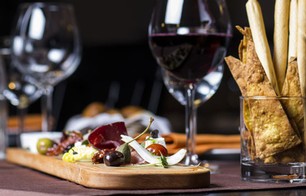 Long Lunch at The Botanic Gardens Restaurant
Sunday 28 October 2018
Join Lucy and winemaker Matt Schmidt for the annual Long Lunch at the beautiful Botanic Gardens Restaurant.
The afternoon kicks off at 12 noon, with canapes followed by a delicious 5 course menu, all matches to current and museum wines.
Cost: $135 per head all inclusive
Book today via 08 8537 3093 or info@bremerton.com.au
---


Langhorne Creek Cup at Strathalbyn Racecourse
Sunday 18 November 2018

Experience true country class at the Langhorne Creek Cup. The opportunity to picnic at one of South Australia's most picturesque racecourses is among the highlights of this year's Langhorne Creek Cup. Langhorne Creek is a premium red grape growing area where passionate winemaking families have resided for six generations.
Racegoers are invited to pack their own picnic rug and a basket full of goodies and unwind on the manicured lawns.
Where: Strathalbyn Racecourse, Dry Plains Road, Strathalbyn
Gates open: 10am
Cost: General Admission $20, Concession $15, Children under 15 receive free entry