Calendar of Events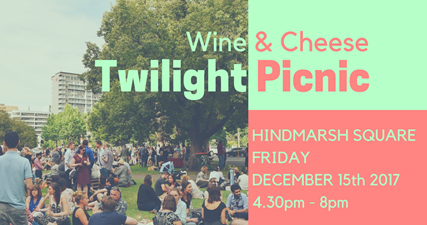 Wine & Cheese Twilight Picnic - Hindmarsh Square
Friday December 15, 2017 from 4:30pm
Join a host of different wineries, including Bremerton, and a plethora of cheese producers all gathering in Hindmarsh Square for a summer twilight picnic.
Bring the whole family! Free entry and only $5 for take-home wine glass.
Buy wine by the glass or by the bottle, a great idea for Christmas gifts, and don't forget your own picnic rug!