Calendar of Events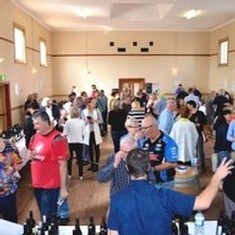 Langhorne Creek Wine Show – Public Tasting
Sunday 28th May

Tickets: $20 at the door
Langhorne Creek Memorial Hall
11am - 4pm
For more information, please visit
http://www.langhornecreek.com/events/wine-show/
---

Cellar Treasures Weekend
Saturday 13 - Sunday 14 August
Bremerton invites you to join us for an amazing sensory experience. Savour
wines from exceptional vintages, and hear the stories from behind the scenes.

Stay and treat yourself to lunch in our refurbished 1866 stone barn. Indulge in a hearty pie, warm bowl of soup or a gourmet pizza by the warm fire. Espresso coffee and tea are also available. Bookings preferred.